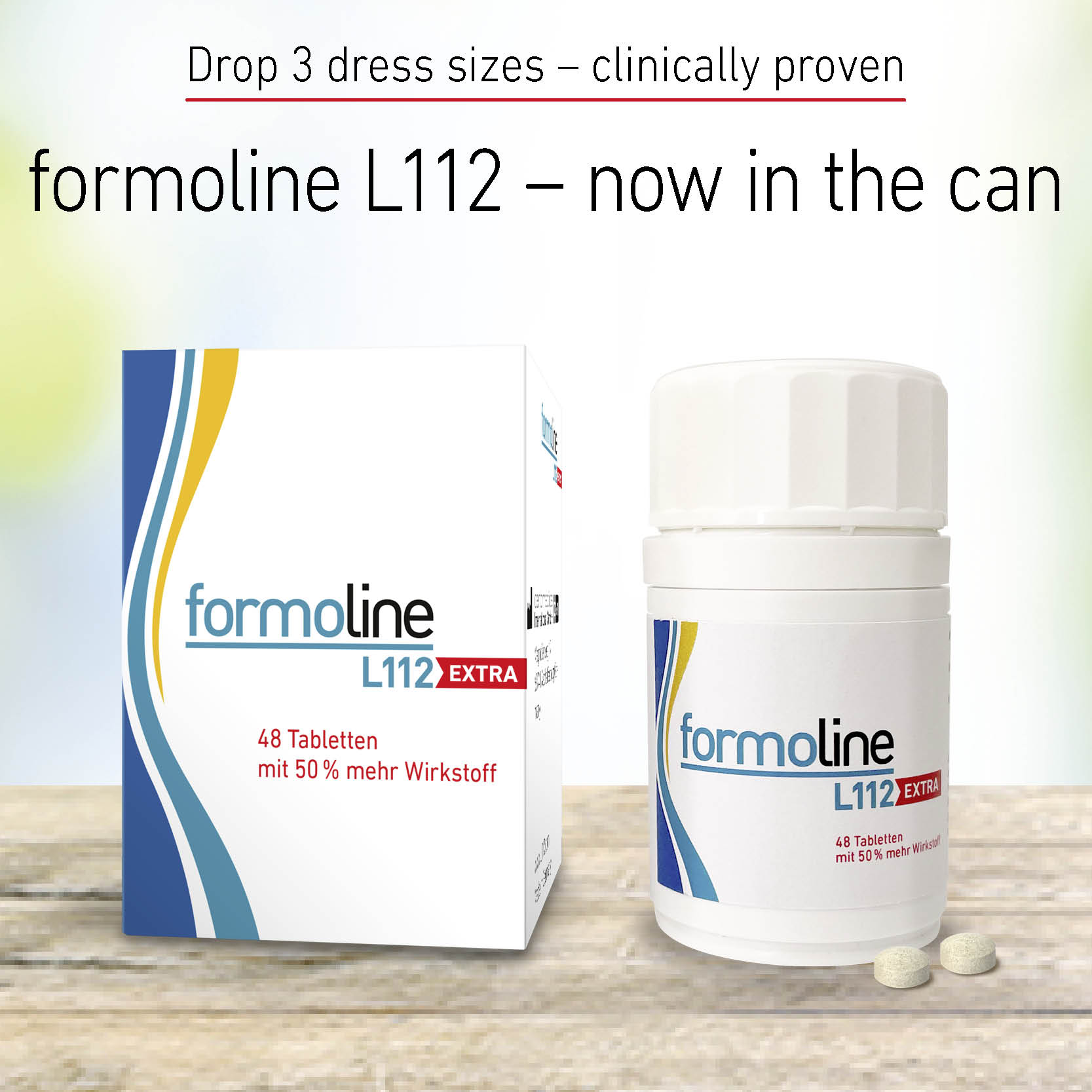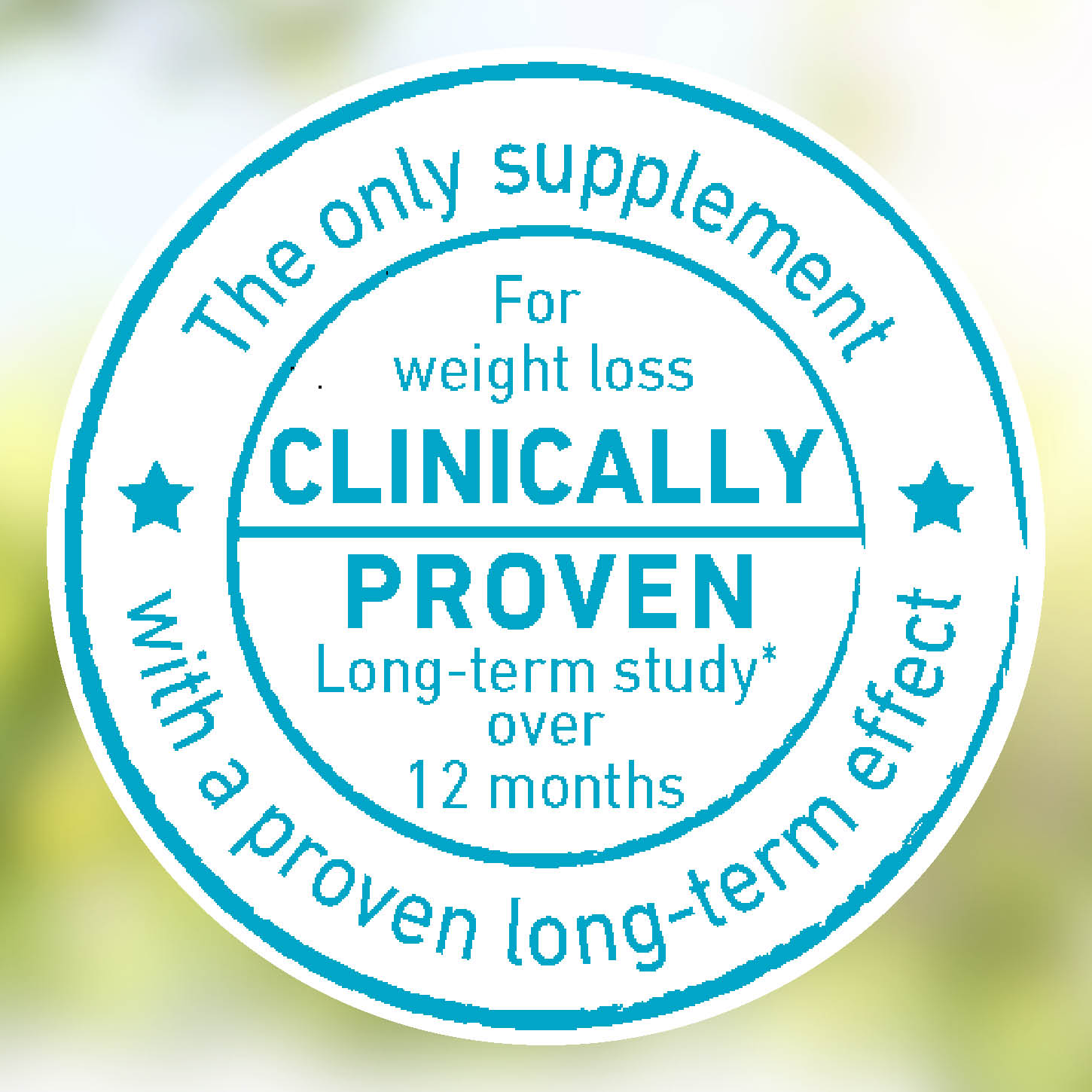 Strong support for weight loss proven by clinical study
The approved slimming product formoline L112 is the only supplement with a pioneering long-term clinical study¹ performed over 12 months.
This study confirms its enormous efficacy. The participants were able to reduce their waistline by more than 13 cm and lose more than 12 kg of weight as a part of moderate diet and increased physical activity.

Study:¹

Cornelli U, Belcaro G, Recchia M, D'Orazio N. Long-Term Treatment of Overweight and Obesity with Polyglucosamine (PG L112): Randomized Study Compared with Placebo in Subjects after Caloric Restriction. Curr Dev Nutr. 2017 Sep 22;1(10):e000919. Doi: 10.3945/cdn.117.000919.
Your extra-strong "calorie magnet" to help you lose weight
formoline L112 EXTRA is a further development of the tried and tested formoline L112, with a 50% increase of the highly effective fibre L112. It was developed specifically for overweight persons weighing 75 kg and more. After all, the volume of food eaten increases along with the body's weight. formoline L112 EXTRA can support you lose weight even better now.
The particulary attractive way of losing weight more easily
L112, which has been tried and tested a million times, acts as a strong calorie magnet and draws up to 2/3 of the high-calorie dietary fats. The bound fat calories are no longer available to the body. Start now!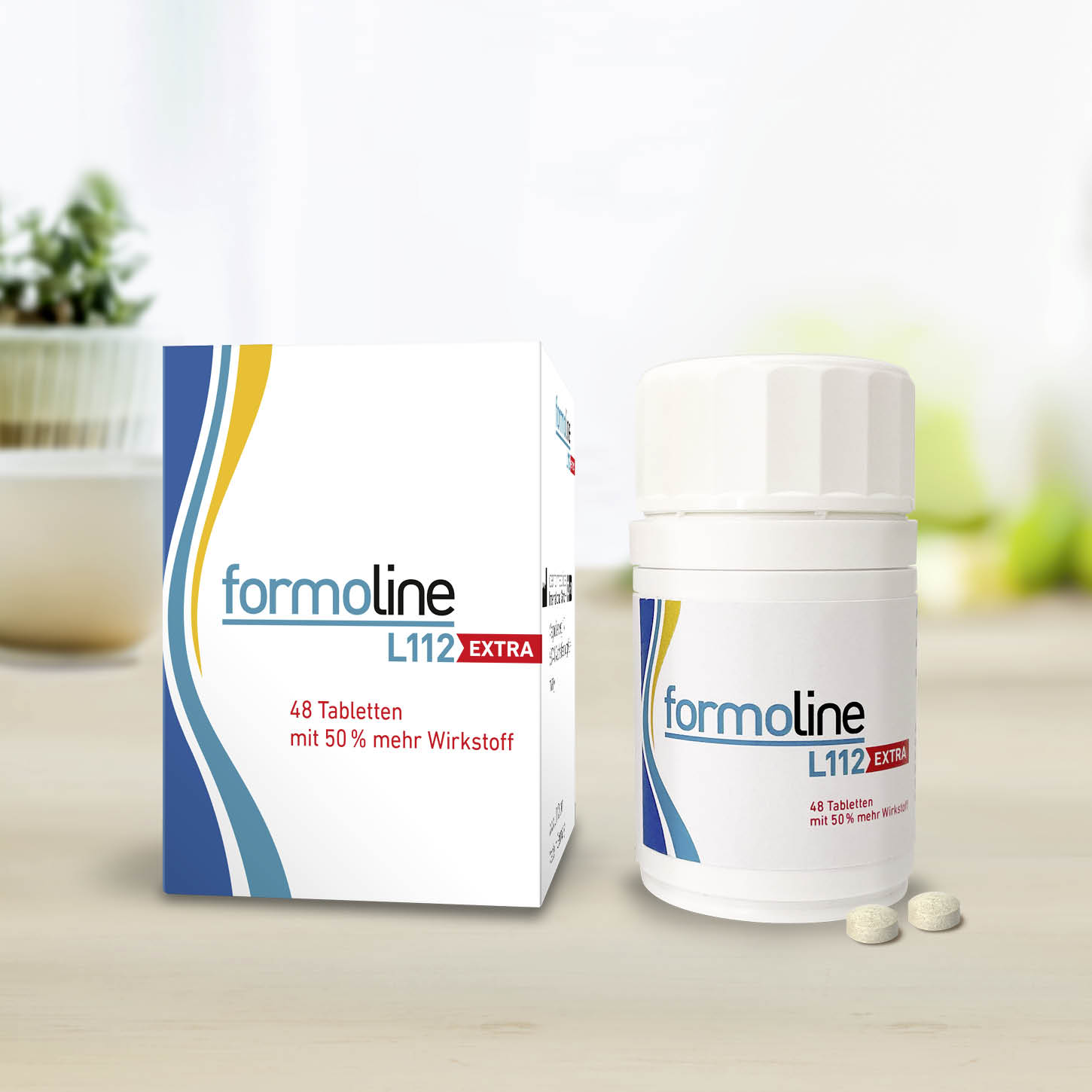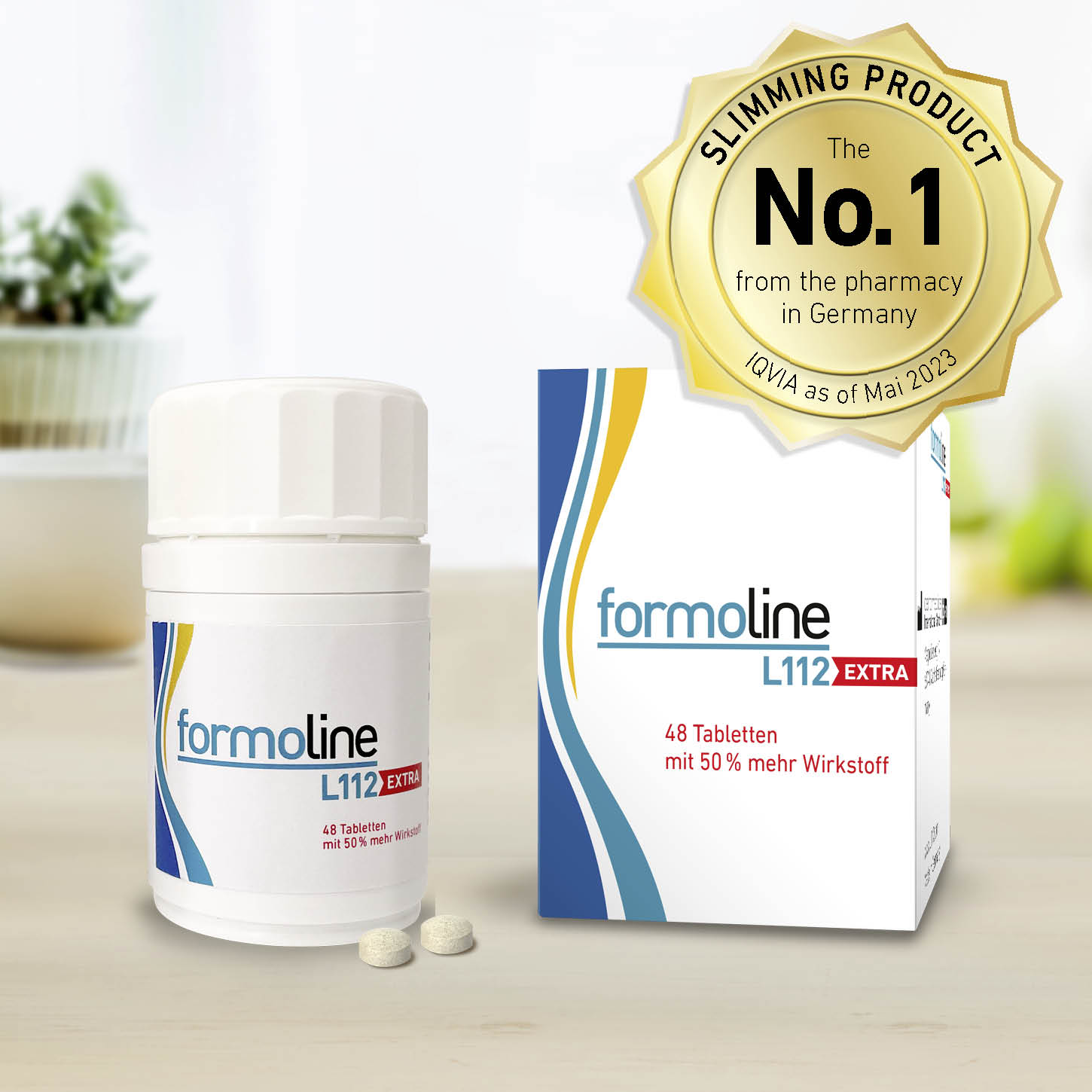 Weight loss made easier and weight management
Calories disappear but the pleasure remains with formoline L112 EXTRA: the smart choice for easy weight reduction and keeping a healthy weight.
The unique L112 highly effective fibre, derived from natural sources, binds most of the absorbed dietary fats in the gastrointestinal tract so that these calories cannot be absorbed by the body.
formoline L112 is Germany's best-known slimming product. The performance and tolerability of formoline L112 are scientifically proven and supported by longstanding and millionfold applications.
formoline L112 EXTRA is a lipid binder
• For weight reduction
• For weight management
With LDL cholesterol-lowering accompanying effect
Simple application
For weight reduction, take 2 formoline L112 EXTRA tablets twice daily with the two meals having the highest fat content. For weight management, the dose can be reduced to 2 tablets a day. Swallow the tablets whole with plenty of low-calorie fluid (at least 250 ml) to ensure that they are transported to the stomach. Since formoline L112 EXTRA is a high-fibre preparation, please make sure that you drink enough fluids, at least 2 litres daily. formoline L112 EXTRA are easily tolerated and suitable for long-term use.
Contraindications: Allergy to crustacean products. Side effects: very rarely digestive problems.
Please also read the instructions for use carefully. (This information does not include all of the instructions for use. You can download the instruction for use of formoline L112 and formoline L112 EXTRA here.)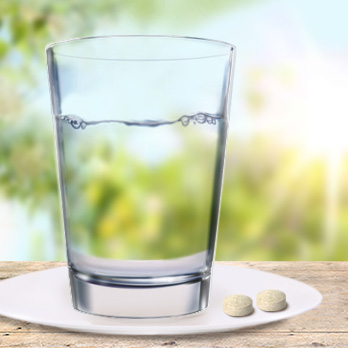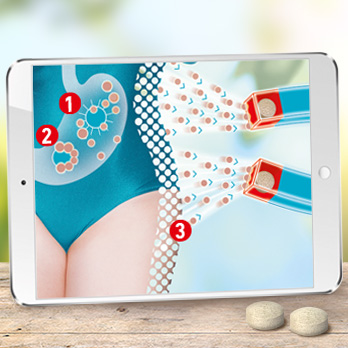 How L112 dietary fibre works
formoline L112 works in a simple way and supports you in your goals of maintaining and losing weight with the clever strategy:
The unique fibre of the natural origin L112 attracts calories like a strong magnet and binds most of the dietary fats that pass through the gastrointestinal tract.

The bound fat calories are no longer available to the body.

Excessive pounds will melt off faster – also around the waist, on the legs and other problem areas. Thanks to the resulting calorie deficit, the organism burns up its own fat reserves and makes the body slimmer. 
We are presenting the ORIGINAL in cans to distinguish it from plagiarism